Contact Info
VortexAmerica RMA Center
711 Concord Rd
Glen Mills, PA 19342

610.994.3324
Offsite Backup for as low as $29.95 a month
Secure online off site backup
Where is your data going to be tomorrow?
Having a good data backup plan is a critical part of business today. From hard drives that develop bad sectors to catastrophes such as a flood or fire, bad things can happen. Having a reliable data recovery plan in place can mean the difference between your business not missing a beat or losing thousands of hours of work.
We believe that a great data backup plan should provide you with more than a simple offsite storage archive. Our data backup plans allow for live backups, flexible snapshot intervals, real-time file access, reporting, and remote drive replication. What's more, Vortex's offsite data backup service is more affordable than doing it yourself!
These pictures reflect actual customers covered by Vortex's off-site backup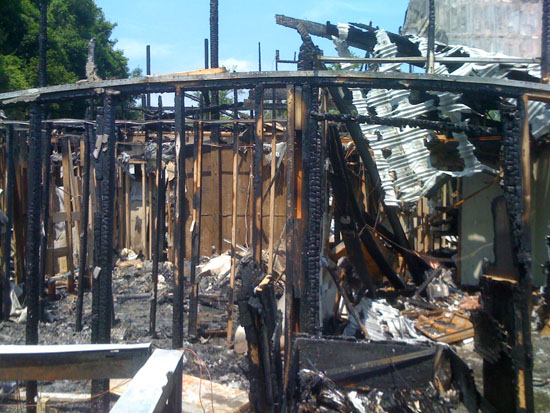 Imagine Walking up to your office tomorrow and finding this!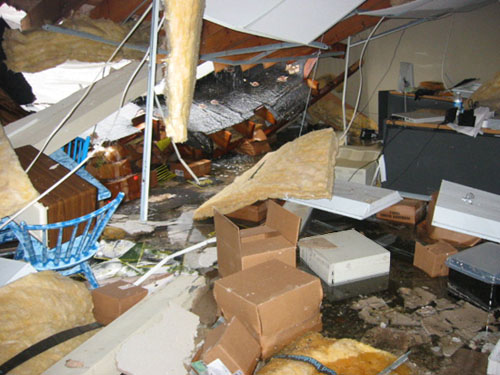 Notice the computer next to the box floating in 1 foot of water after a roof collapse from major rain fall !!
Key Features:
Protects all desktops and notebooks easily
Supports real time data replication for disaster recovery
Runs on Windows, Linux, FreeBSD, Mac OS X, NetWare, Sun Solaris,SCO Unix, IBM AIX,HP-UX
Supports Mircosoft Exchange Server, Microsoft SQL Server, Oracle, Lotus Notes, MySQL
Multi-language support including Chinese, Czech,Danish, Dutch,
English, French, German, Icelandic, Italian,Spanish, Swedish
Secure and reliable
Easy to use
Restore Individual Files 1 by 1 or the whole backup set.
7 day retention for total data coverage